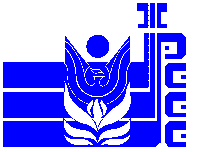 19th IEEE INTERNATIONAL PERFORMANCE,
COMPUTING, AND COMMUNICATIONS CONFERENCE-IPCCC 2000
February 20-22, 2000
Embassy Suites Phoenix North, Phoenix, Arizona, USA




The 2000 IEEE International Performance, Computing, and Communications Conference is co-sponsored by the IEEE Communications Society and IEEE Computer Society's Technical Committee on the Internet. This international conference provides a forum for the presentation and exchange of current work in computers, communications, their synergism, and their applications. In addition to participation by the academic community, we particularly wish to encourage the involvement of practitioners in industrial, business, and government settings.
---
Advance Program NEW!
Tutorial Information NEW!
For further information, please contact the General Chair:
Professor Jagan Agrawal
Computer Science Telecommunications Program
University of Missouri-Kansas City
5100 Rockhill Rd.
Kansas City, MO 64110-2499 USA
Tel:(816)235-2360
Fax:(816)235-5159
agrawal@cstp.umkc.edu
---