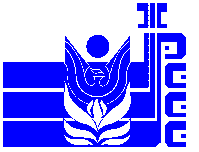 37th IEEE

International Performance Computing and Communications Conference
IPCCC 2018 November 29th-December 1st tentative, Orlando, Florida, USA
Hilton Orlando, Buena Vista Palace tentative
---
IPCCC Registration
Registration is not Open yet
AUTHOR or Attendee-Early Registration Fees
IEEE Member
$825
Non-IEEE Member
$990
Student Poster/Attendee IEEE member
$550
Student Poster/Attendee Non-IEEE member
$660
Attendee-Late (after Nov 7) or On-Site Registration Fees
IEEE Member
$950
Non-IEEE Member
$1150
Student Attendee IEEE member
$600
Student Attendee Non-IEEE member
$725
AUTHOR No Show Policy:
Please be notified that your paper may be excluded from being published and included in the IEEE Xplore and the CSDL should your paper fail to be presented at the conference. Please refer to the IEEE No Show Policy (Non-Presented Paper policy) in this page: http://www.ieee.org/conferences_events/conferences/organizers/handling_nonpresented_papers.html. Authors are required to present their paper at the conference in order for a paper to appear in the conference proceedings. Registration receipts and proceedings will be available (at the conference) only for papers that are presented.
AUTHOR Student Registration for Full Papers:
For full papers, 1 author per paper must pay the full (IEEE or non-IEEE) registration fee, in order to cover the publication costs of the paper. Student discounted registration is only allowed for a 2nd co-author also attending when the 1st author has paid a full registration fee for the same co-authored paper.

*Lifetime IEEE Members may register at the discounted student IEEE rate
Travel Visa Information (Non-USA Residents planning to attend IPCCC):
Do not delay in making VISA arrangements for entry into the United States, the arrangements are the responsibility of authors and attendees, which may take several weeks.
Complete information and estimated wait times for applying for a VISA to enter the US can be found on the U.S. Department of State's website:

https://travel.state.gov/content/visas/en.html

https://travel.state.gov/content/visas/en/visit/visitor.html
Requesting a Visa Letter of Invitation
To request a letter from IPCCC for VISA purposes, you must first register for the conference and pay in full.
Then, please make your request for a visa letter by email to registration@ipccc.org
---

For questions, suggestions, or problems with the IPCCC website, please email the webmaster.